段柳
作者:生命科学学院发布时间:2023年03月28日 15:45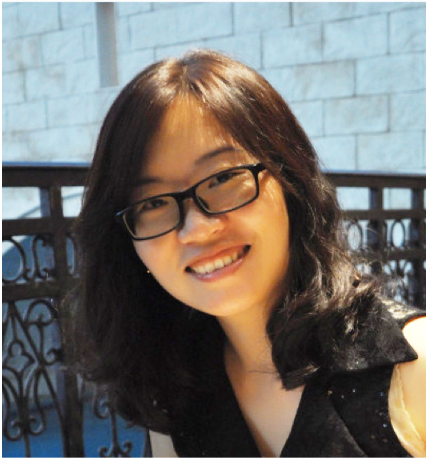 一、基本信息
段柳,博士,副教授,硕士研究生导师
电子邮件:duanliu@hubu.edu.cn
研究方向:叶绿体—核逆行信号介导的植物适应性研究。以绿藻、苔藓、以及拟南芥、水稻等植物为研究对象,通过遗传学、分子生物学、生物化学、细胞生物学、进化生理等相结合的方法,对叶绿体—核逆行信号介导的植物适应性分子机制展开深入研究。
二、教育背景
2006.09–2014.06 华中农业大学,作物遗传改良国家重点实验室,生物化学与分子生物学专业,博士
2002.09–2006.07 华中农业大学生科院,生物技术专业,学士
三、工作经历
2021.09至今 湖北大学生命科学学院,副教授
2021.04–2021.09 湖北大学生命科学学院,讲师
2017.12–2020.12 西班牙国家研究委员会农业基因组学研究中心(CRAG, CSIC-IRTA-UAB-UB),博士后研究员
2014.07–2017.09 美捷登生物科技有限公司,学术经理
四、代表著作(#共同一作,*通讯作者)
1. Hu Y#, Li Q#, Chen Z, Xu Z, Li H, Wen C, Duan L, Yang H, Liu L*. Axenic in vitro cultivation and genome diploidization of the moss Vesicularia montagnei for horticulture utilization. Front Plant Sci, 2023, 14.
2. Yang H#, Cui Y#, Feng Y, Hu Y, Liu L*, Duan L*. Long Non-Coding RNAs of Plants in Response to Abiotic Stresses and Their Regulating Roles in Promoting Environmental Adaption. Cells, 2023, 12:729.
3. Chen L, Duan L, Sun M, Yang Z, Li H, Hu K, Yang H*, Liu L*. Current trends and insights on EMS mutagenesis application to studies on plant abiotic stress tolerance and development. Front Plant Sci, 2023, 13:1052569.
4. Sun M, Yang Z, Liu L*, Duan L*. DNA Methylation in Plant Responses and Adaption to Abiotic Stresses. Int. J. Mol. Sci, 2022, 23:6910.
5. Yang Z#, Duan L#, Li H, Tang T, Chen L, Hu K, Yang H*, Liu L*. Regulation of Heat Stress in Physcomitrium (Physcomitrella) patens Provides Novel Insight into the Functions of Plant RNase H1s. Int. J. Mol. Sci, 2022, 23:9270.
6. Huang P#, Gu Q#, Hu Y#, Li H, Wu Z, Liu W, Zhu Z, Yuan P, Duan L, Zhou Y, Luo H, Kou S, Liu L*. Genetic Analysis of a Collection of Rice Germplasm (Oryza sativa L.) through High-Density SNP Array Provides Useful Information for Further Breeding Practices. Genes, 2022, 13:830.
7. Kou S#, Gu Q#, Duan L#, Liu G#, Yuan P, Li H, Wu Z, Liu W, Huang P*, Liu L*. Genome-Wide Bisulphite Sequencing uncovered the contribution of DNA methylation to rice short-term drought memory formation. J Plant Growth Regul, 2021, 10.
8. Duan L, M. Aguila Ruiz-Sola, Ana couso, Nil Veciana, Elena Monte*. Red and blue light differentially impact retrograde signaling and photoprotection in rice. Philosophical Transactions of the Royal Society B, 2020, 375(1801):20190402.
9. Duan L, Xiao W, Xia F, Liu H, Xiao J, Li X, Wang S*. Two Different Transcripts of a LAMMER Kinase Gene Play Opposite Roles in Disease Resistance. Plant Physiology, 2016, 172:1959-1972.
10. Duan L, Liu H, Li X, Xiao J, Wang S*. Multiple phytohormones and phytoalexins are involved in disease resistance to Magnaporthe oryzae invaded from roots in rice. Physiologia Plantarum, 2014, 152:486-500.
11. Cai M, Qiu D, Yuan T, Ding X, Li H, Duan L, Xu C, Li X, Wang S*. Identification of novel pathogen- responsive cis-elements and their binding proteins in the promoter of OsWRKY13, a gene regulating rice disease resistance. Plant, Cell & Environment, 2008, 31:86-96.
12. Cai M, Yuan T, Duan L, Li X, Wang S*. Identification of potential protein regulators bound to the tissue- specific positive and negative cis-acting elements of a green tissue-specific promoter in rice. Plant Biology (Stuttgart, Germany), 2008, 10:771-777.
13. Cao Y, Duan L, Li H, Sun X, Zhao Y, Xu C, Li X, Wang S*. Functional analysis of Xa3/Xa26 family members in rice resistance to Xanthomonas oryzae pv. oryzae. Theoretical and Applied Genetics, 2007, 115:887-895.
五、获奖
1. 2020年,湖北省省级人才项目获得者
2. 2018年,法国逆行信号国际研讨会差旅奖
3. 2017年,西班牙Severo Ochoa基金会国际博士后奖